A single moment can change a life furr ever.
Saying "I do" is a lifelong commitment, for better or worse, through sickness and health, till death do you part.  These words have stayed with us for as long as people have been getting married. Meet Megan and Coby. A fun couple that decided to take the leap on a beautiful November day, with a breath taken beachside wedding at the Tradewinds Grand Resort in Saint Petersburg, Florida.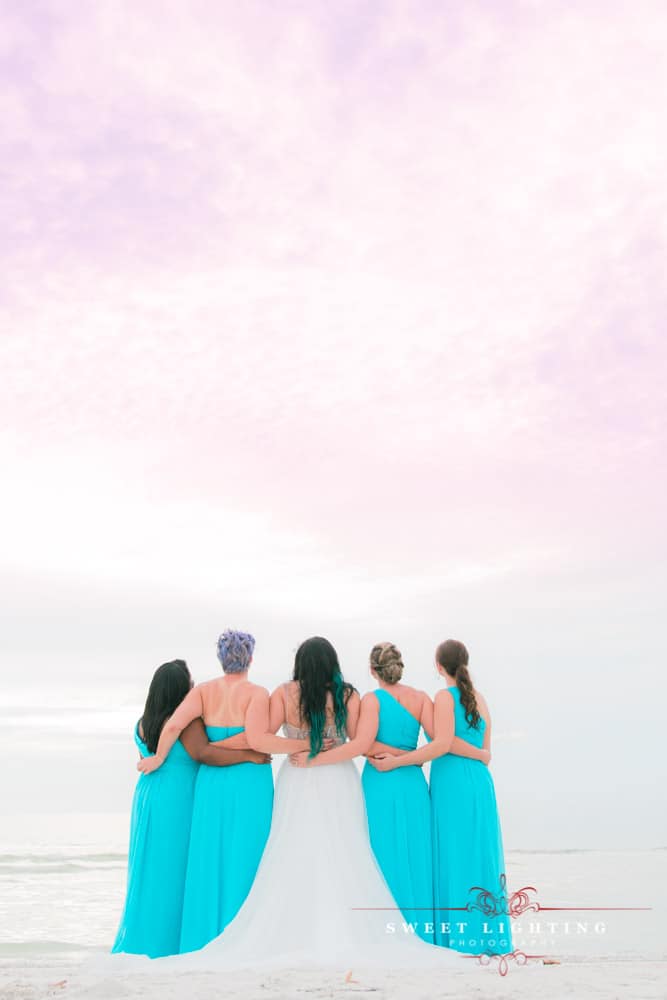 This commitment is not only for two-legged partners; but, for four-legged ones as well.  According to Bridal Guide" Fido, is become more and more common. Having your closest friends and families as part of your big day just would not be the same without the one variable that is always happy to see you when you walk through your front door, no matter what kind of day they had.  Let me introduce you to Megan and Coby's furry bridesmaid, Kida. Asking Megan about Kida over messenger, the response I got was one that as soon as I read it, I knew she was just as excited to tell me about Kida as I was to hear about her.
Kida is a rescue and a huge part of the newlywed's family.  Our lovely bride told me how Kida was in not so great living conditions, all the couple wanted was for Kida to be part of a loving family (as every pup deserves to be).  The Smith's stepped up and decided that they were the family for the job! Megan went on to tell me how they could not have imagined their magical day without Kida. "she always lights up the room and is a social butterfly.  She Brings smiles to people all over the world on her Instagram account @apupnameskida and she's a huge beach lover." After hearing that, I could not imagine the Smith wedding without a pup named Kida. It looks as if fate had this all planned out, for a happy family of three to say, "I do".  
And all three lived Happily Ever After…