Chen puts you at ease right away. He communicates well and often with you so that when the big day arrives, you only have to smile. Chen shoots a variety of poses and got our pictures to us ahead of the time he promised.
– Beth & Scott
MY VISION AND APPROACH TO PHOTOGRAPHING YOUR WEDDING & PORTRAITS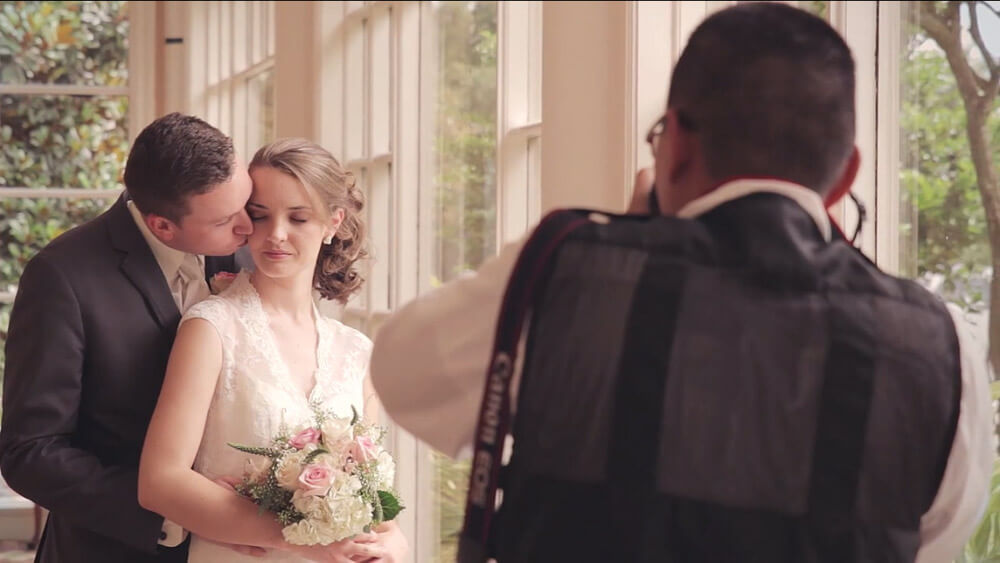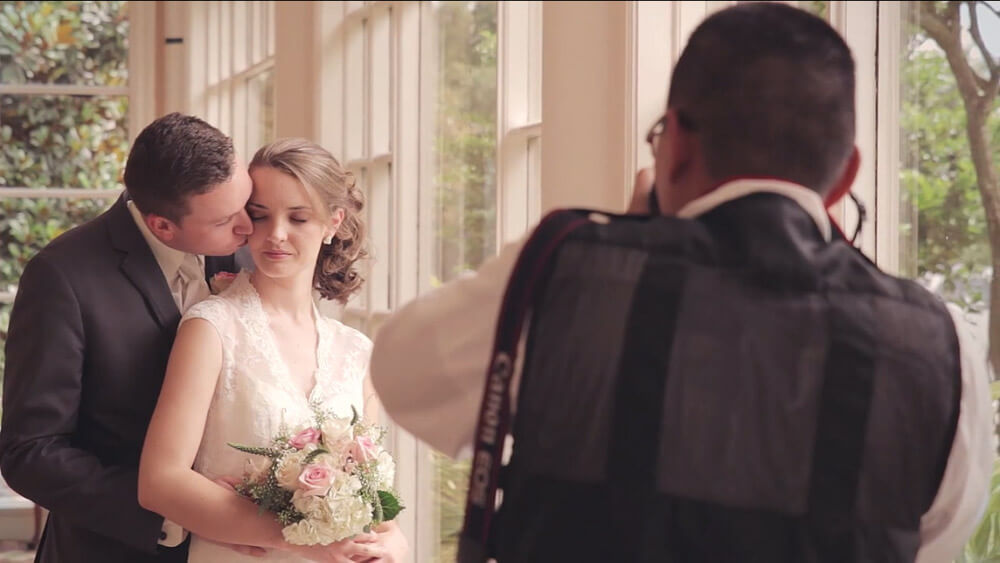 Chen takes a portrait photo of a couple during a wedding.
"Photography is the art, application, and practice of creating durable images" according to Wikipedia. With this in mind, I am more than a photographer; I am a storyteller who transforms sweet moments into images that last a lifetime. Whether it is your wedding day or party events, every moment has its story, and my goal and propose are to transfer that story into images that you can go back.
Graduated from the University of Florida in Journalism, I have traveled around the world, met many amazing people and documented their stories with my camera. With a strong journalistic style in photography, you will experience stress-free and true candid moments in my photo sessions. Whether at the sunshine beach, a lovely botanical garden, or the historical landmarks, I have worked in an array of venues and conditions. Your only "job" is to enjoy the moments, and I will do the rest.
The relationships I develop with my clients are built on strong trust and understanding. From the moment you email me with an inquiry, I am committed to creating a portfolio that exceeds your expectations. The connections I have made with my clients throughout the years have evolved into cherished friendships, and this has strengthened my passion for the work I do.
With the passion for photography and enthusiasm for learning your stories, I will do everything I can to make your day a memorable event that you will be proud and eager to share.
Your Photographer,
MY Passion, MOTIVATION & Mission
passion
I am a storyteller who transforms sweet moments into images that last a lifetime. Whether it is your wedding day, family gathering, or a personal portrait, every moment has its story.  It's a joy and excitement for me to turn special moments into stories you will never forget.
MOTIVATION
My family is the motivation and joy that keep my life colorful. While my two boys explore new things every day, my wife, Marybeth, operates a gymnastics gym for children (Jubilee Gymnastics).  She also participates in obstacle competitions, such as American Ninja Warrior and Team Ninja Warrior. I am extremely proud of my family.  Because of them, I have the ability and opportunity to focus on creating the best photographs for you and your family.
Mission
Sweet Lighting Photography provides expressive, artistic photographic services, tailored to each client who values quality photography. It is our job to create a comfortable and exciting photography session that allows the client to relax and reveal his or her true personality. All clients will receive the highest level of attention, devotion and commitment. We will conduct ourselves in a professional manner and represent our client's best interests within the limits of our professional responsibility.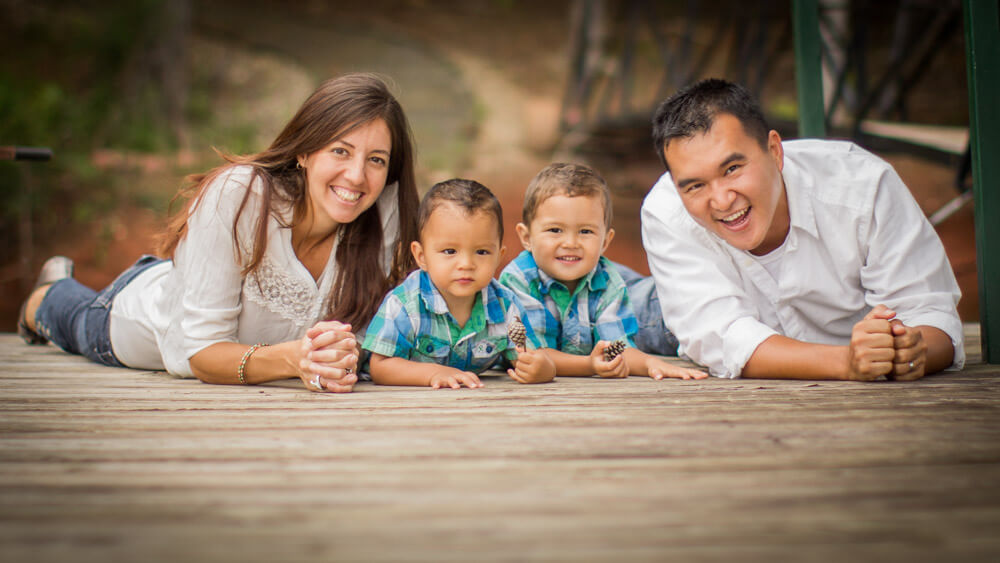 Have questions? Send us a note and connect with us.